WHAT OUR CUSTOMERS ARE SAYING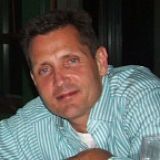 Anthony Wareham
1 minute ago
Was easy to connect. Never had a problem. All questions were answered in a fast time frame.
Helena McIntyre
About a week ago
Easy to access and simple to pay online
Trey Fan
About a week ago
Narendra Mandlik
About a week ago
Fast and reasonable price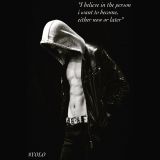 Andi Wijaya
About a week ago
no contracts,pay as u go and is gd connection
Its fast and I hardly ever have any internet connection problems.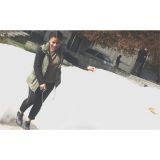 Very happy with the service. Reliable and affordable.
Ullya Appleby
About 2 weeks ago
Really helpful when I set it up. I am an old lady and you speak my language. Prompt answer to my phone calls.
Georgina Sanders
About 2 weeks ago
Ease of set up, connection, and variety/duration of plans.
Julian Larsen
About 3 weeks ago
There's no hassle in the process of registering and connecting to the internet compared to if work with external internet provider.
It is very fast and help is always close at hand if needed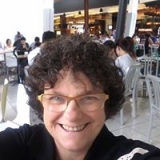 Karyn Goddard
1 month ago
Easy to connect, convenient, cost effective and no contracts
Rodrigo Pizarro
1 month ago
Yes easy to connect and pay and the role over data is good for us as we are not large users
Daniel Bouchet
1 month ago
Service/speed good for my low usage. 8gb with carry over data @ reasonable cost works for me.
Frederino Soares
1 month ago
Excellent speed quality and transparent service.
Kamal Panesar
1 month ago
Easy access, no landline needed and once i had poor/no signal, your technical team fixed it in no time after emailing them. Thx a lot
Karine Vincent
1 month ago
your system works well. thank you.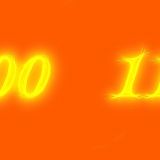 shahin maghsoudi
1 month ago
Good prince n fast also support team are prompt on reply cheers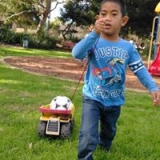 Elkana Capelle
1 month ago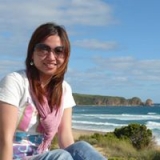 Sheffield Poernomo
1 month ago
Have had cause to speak to taff on phone and found very polite and helpful
fred warrington
1 month ago
Its good and convenient with flexible options.
Sheroiz Hakimudin
1 month ago
Vincent Chandra
1 month ago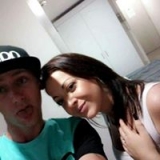 nicola belworthy
4 months ago
very high qulity of the internet
yangmingrui zhang
About 5 months ago
Tore Osli
About 5 months ago
Exelent signal and good back up
Hans van Est
About 5 months ago
Very good internet connection
Sosenio Mayo
5 months ago
fast internet, no contract needed. Easy to connect.
Best value for those living in Albany Central apartments. Great speed as well.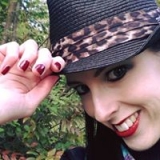 Rebecca Holmes
5 months ago
Freedom Internet is very fast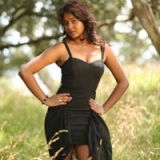 Manisha Kumar
5 months ago
all good,no contract.speed good.
Robert Graham
5 months ago
iv been using this service for a couple of years and never had a problem. on smartphone or laptop ?
when I txt u to help me your help came forthwith thanks for that
good connectivity with multiple devices compatible
Wayne Panapa
5 months ago
robert otupiri
About 6 months ago
JORGE A HERNANDEZ LOPEZ
6 months ago
service is great- after initial repeated need to sign in , my phone and tablet now sign in by default the minute I reach the building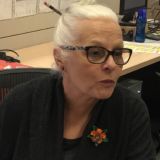 Margaret Townshend
1 week ago
For the convenience. No sign up deals. Flexability.
Arnold Poida
About a month ago
Fast internet, fair price, easy set up!
Amanda Fayad
About a month ago
Easy to sign up and login
Carolyn Scott
About a month ago
Easy setup, no modem required.
Kane Dixon
About a month ago
no connection problems, affordable, quick.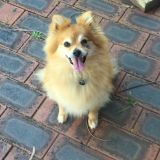 Great customer service and no problem with Internet supply
Easy and quick connection and no contract
Mohsen Sarshar
1 month ago
The service was very good and a problem I had at one stage was resolved very quickly.
It is fast and picks up any where in the apartment
Easy to connect to and run without any problems
Price was reasonable Fabulous service
Marina Alexander
1 month ago
So easy to get, fast internet… No modem required no lock in contract… Very affordable
Leonie Grayson
1 month ago
Great service, good prices, easy set up and no contract.
Fiona Lee Saunders
1 month ago
Geoffrey Birmingham
1 month ago
Abdullah Alshahrani
1 month ago
Very good servise and quick respond to any enquire or issue. Thank you
Ahmed Alkateb
1 month ago
I've never had any issuesat all. Everything s spot on. Service has been very good .Fully recommend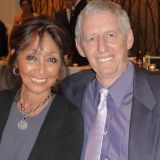 Cleo Williams
1 month ago
Price reliability tech support terms of use… no lock in contracts
I have found it to easy to use and fairly quick. I will keep using it every time I return to the Moorings Building.
Vivienne Sampson
1 month ago
Service is very good. And speed is also incomparable. It's really fast.
I have found Freedom to be exceptionally orintated towards servicing their customers.
Convenience, good connection, no contracts
Great coverage in my building
Alan Whitaker
1 month ago
Convenience. I've had no dramas. Can cancel at any time.
Good connection speed, super easy.
Michael Pennell
4 months ago
it's convenient and time-saving!
Easy and reliable.Well priced.
It's fast and relatively competitive on price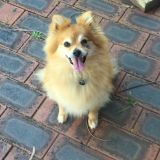 It was easy and quick to connect and had no issues once connected
luella gatto
About 5 months ago
consistency of service/ ease of set up/ price/ speed of tech support
Mark Petch
About 5 months ago
Fast and effective and usage seems to last
Jessica Long
About 5 months ago
Because it has been very reliable
Paul Liden
About 5 months ago
Easy to connect, fast internet. Great plans, no contract
It was easy to set up and was able to connect to internet straight away.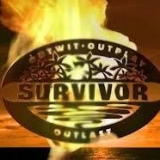 It was offered at the holiday units we were staying in, and it was very convenient.
Richard Slater
5 months ago
Worked well. Easy plan. Reasonable prices.
Its convenient, fast & takes the connecting drama with internet providers our of the picture. Its a great idea!
Isaac Keenan
5 months ago
i already recommended you to a friend and they used it
Megan Williams
5 months ago
I love that there is no connection fees contracts I just sign up what I want when I want
maxine mcintyre
5 months ago
daniel ng
About 6 months ago
Because this service was easy no fuss quick and inexpensive
Susan Windley
6 months ago
It's fast and reliable with good customer service
Bradley Fuller
6 months ago
Competitive rates, no contract & great speed.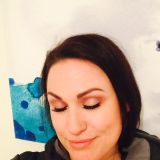 Narelle Watson
6 months ago
Natalie McKenzie
6 months ago
Great service, affordable. Much easier than setting up a line connection to our apartment!
The freedom internet is fast and easy to join and it is great that you are able to use it on a number of devices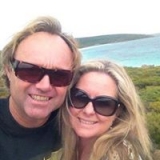 Sarah Enever
6 months ago
Good value for money good network
Fabiana De Farias
6 months ago
Easy to connect. Good connection
And we've been told…
"Compared to our previous provider, Freedom Internet is offering better value for money. In Addtion we are seeing fewer complaints from guests"
Terry Dwyer – General Manager, Park Regis City Centre, Sydney
"Some of the apartments I own that include internet have increased their rent by $1000 per year after adding internet, I just keep edging it up to see how far it can go. I'd really recommend other owners to add value by adding internet as well if they can, my experience running Weri Property Management has also shown me that the internet inclusive rents are a good business move."
Jennifer – Owner/Committee member Sun Apartments Auckland
"Compared to our previous provider, Freedom Internets system and service has been a breeze. While residents struggled to connect or stay connected before, since changing to Freedom Internet they now enjoy a fast, consistent and very easy to use wifi service. I couldn't be happier!"
Debbie Gawne – Manager
Milson Executive Apartments, Sydney
"When our building reopened, there were a lot of apartments to fill – Tenants were much easier to come by when internet was offered as part of the rent and the rooms filled quickly. After power and water, internet is their next biggest need."
Phil – Owner/Committee Member Grand Central Apartments, Auckland
"Offering internet is a clincher, it seals the deal. Not many apartments offer internet so the prospective tenants are double-checking when they ring. A lot of properties lose tenants to the apartments with internet included. I find candidates faster. We find that tenants talk to their friends and we get enquiries because of word of mouth just because of the internet."
Angie Fredrika – City Apartments Auckland
"As an Owners Corporation Managers, we have been looking to upgrade wifi services for our apartment buildings beyond the existing ADSL+2. The desire to connect multiple devices and the data hungry activities of residents left the ADSL+2 falling well short of demand. The NBN roll out in most areas is nonexistent or seriously delayed.
As such, we researched a number of options for an internal commercial wifi network and settled on Freedom Internet. The components of the business model were more than acceptable to our OC committees. The scoping, installation and service delivery were all delivered as discussed and agreed and the residents have all given positive feedback. In our business, we only ever hear about problems and Freedom Internet have never made the list. We have had a Developer install another wifi supplier which frequently tops the list of complaints. Freedom adopt the approach that they must offer a superior service to attract ongoing users which results in wall to wall hi speed coverage of the property.
We have already started rolling out the Freedom service to our other buildings and introducing our Owners Corporation Manager colleagues. As the need for a hi speed wifi service for residents to connect to is a broad issue in this industry."
Simon Winter, Winter and Stewart, Owners Corporation Managers
"Of particular value to me was keeping me informed through the whole process of installing Freedom Internet, and also keeping to schedule. The Wi-Fi system is now up and running over 4 floors, and I regularly receive unsolicited praise from tenants regarding the system. Loafers Lodge is happy to have Freedom Internet handling the Wi-Fi in the building."
Marie Murphy – Loafers Lodge, Wellington
"Setting up access for guests and residents is easy as ABC. The system is reliable and the team is always available if needed.
With a variety of packages to suit all budgets Freedom is great for all our guests and residents providing no contract fast wifi for stays 1 night right through to 1 year."
Nina – Quest on Queen Auckland
"As Managing Director of a busy security company, Epsilon Security we specialise in high quality apartment security systems. I have worked with Freedom Internet for some time and found their equipment & service of an excellent standard. We recommend their networks to our apartment clients and would have no hesitation in working with them in the future."
Andrea Barrata, Epsilon Security